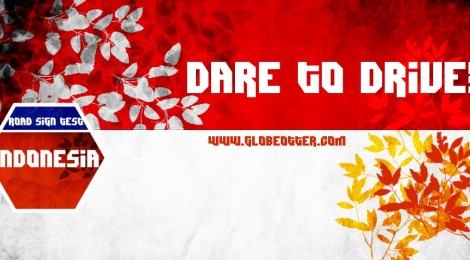 We release our third android game in the Road Sign Test series, the Indonesian Road Sign Test game, on 6th August 2012.
(EN)
Indonesian Road Sign Test is a simple quiz based game to help users who are studying for the Indonesian driving test (Surat Ijin Mengemudi – SIM). Applicable to all test takers in Indonesia. If you are a new driver, renewing your license, visiting Indonesia, or just stuck in traffic, this road sign game will help you pass with flying colors. This game is applicable for drivers preparing themselves for a long road trip, such as going to their parents house in the holy fasting Ramadhan month, or just visiting their love ones. Many categories are included and more will be added soon.
(ID)
Indonesian Road Sign Test adalah permainan kuis sederhana untuk membantu pengguna yang sedang belajar untuk mendapatkan Surat Ijin Mengemudi (SIM). Cocok untuk semua orang yang ingin mengambil ujian di Indonesia. Kalau anda pengemudi baru, memperbaharui SIM, mengunjungi Indonesia, atau cuma terjebak di kemacetan, permainan ini akan membantu anda mengerti rambu-rambu lalu lintas yang menarik tersebut. Permainan ini juga cocok untuk mempersiapkan pengemudi tentang arti rambu-rambu lalu lintas sebelum berpergian jauh, seperti mudik lebaran di bulan puasa suci Ramadhan, atau hanya mengunjungi orang yang disayangi. Permainan ini memiliki banyak kategori dan akan terus ditambahkan.
Find how to download it for FREE here.
Enjoy!
GlobeOtter Team.